[an error occurred while processing this directive]
American Horn Quartet
Sat, Feb 17 @ 8 pm
CONCERT HALL
American Horn Quartet
Sat, Feb 17 @ 8 pm
CONCERT HALL
PHOTO BY STEVE EASTWOOD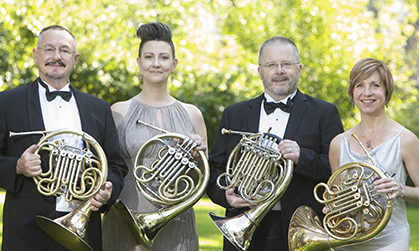 "...the finest brass chamber ensemble in the world."
— American Record Guide
American Horn Quartet (AHQ) is entering its fourth decade as a regular on the international chamber music concert circuit. Maintaining the highest standards of artistry and technical mastery, AHQ are all successful soloists winning top international competitions and featured at music festivals around the globe. They have also appeared with various symphony orchestras like the Royal Stockholm Philharmonic, Philharmonica Hungarica, and the Bordeaux Aquitaine Symphony Orchestra in France to name a few.
Seating: Reserved
Patron Policies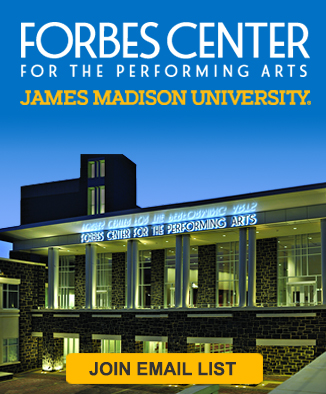 The Forbes Center for the Performing Arts to Host Holiday Food Drive November 6 through December 15 Benefiting the Blue Ridge Area Food Bank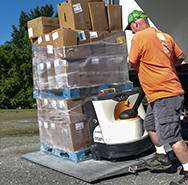 View the 2023-2024 Masterpiece Season Brochure on Issuu.com
Trey McLaughlin and  The Sounds of Zamar Nov. 16
Karla Bonoff and Livingston Taylor Together in Concert Dec. 13
International Guitar Night Feb. 27