[an error occurred while processing this directive]
Chet Doxas, saxophone
with the JMU Jazz Collective
Wed, Feb 7 @ 7 pm
RECITAL HALL
Chet Doxas, saxophone
with the JMU Jazz Collective
Wed, Feb 7 @ 7 pm
RECITAL HALL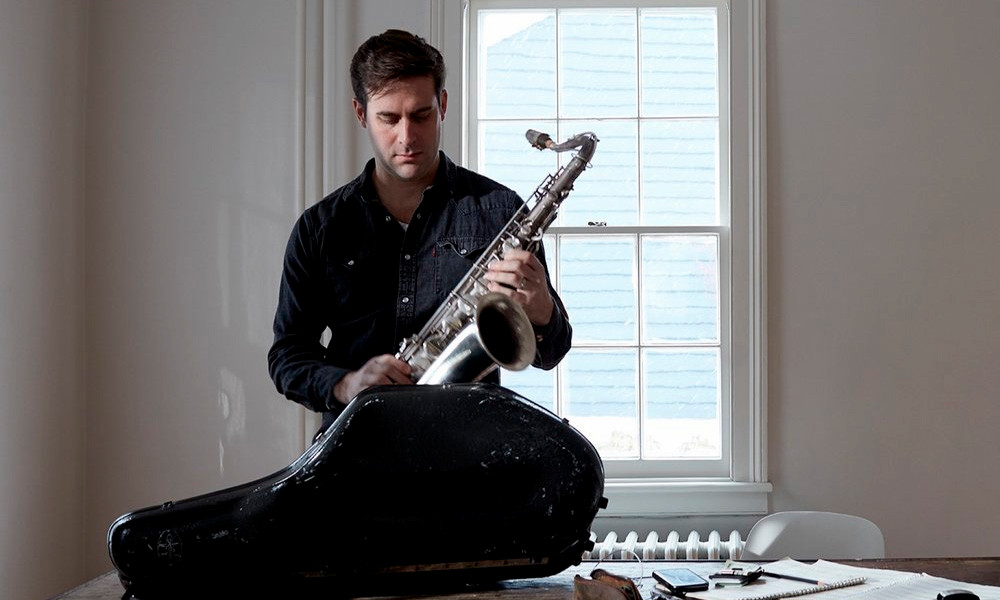 Raised in Montreal in a musical family, saxophone player Chet Doxas love of music was fostered by his father, a professional musician, teacher, recording engineer and producer; and his older brother and drummer, Jim, with whom he regularly performs. Rich in Symbols, is an ensemble whose repertoire is informed by his love of the visual arts. The music for this group is composed as Doxas visits museums and stands in front of his favorite works with blank manuscript paper. Later, the music and a projection of the work are presented simultaneously with live musicians in a concert setting. Since 2019, he has led The Chet Doxas Trio, which features pianist Jacob Sacks and bassist Thomas Morgan. The group highlights his original compositions, and with the absence of drums, evokes a more chamber-like aesthetic. Their debut album, You Can't Take it With You, was heralded as "a truly personal work of art" by Downbeat Magazine and received a 4 star rating. Doxas is also part of the Brooklyn-based, group, LandLine, with pianist Jacob Sacks, bassist Zack Lober and drummer, Vinnie Sperrazza. This band regularly performs in many of New York City's premier listening venues.
He is a Juno nominee and has appeared on over one hundred recordings and released eight albums as a leader and co-leader. He has worked with a wide range of artists including, Carla Bley, Steve Swallow, John Abercrombie, Dave Douglas, Rufus Wainwright, Maria Schneider, and Michael Formanek. His formal musical studies were completed at McGill University where he earned both undergraduate and graduate degrees in music. When not touring he can be found in his Brooklyn recording studio working on his next projects or producing other artists.
Doxas will perform with the JMU Jazz Collective made up of JMU School of Music faculty including Andy Connell, clarinet, Chuck Dotas, trumpet, Masayoshi Ishkkawa, piano, Emre Kartari, drums, Adam Larrabee, guitar, David Pope, saxophone, Sam Suggs, base and Greg Thomas, trumpet.  
Seating: Reserved
Patron Policies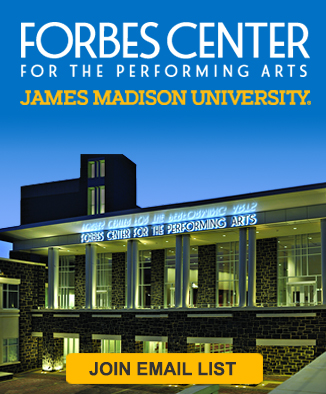 The Forbes Center for the Performing Arts to Host Holiday Food Drive November 6 through December 15 Benefiting the Blue Ridge Area Food Bank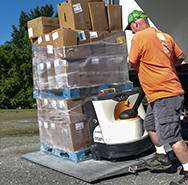 View the 2023-2024 Masterpiece Season Brochure on Issuu.com
Trey McLaughlin and  The Sounds of Zamar Nov. 16
Karla Bonoff and Livingston Taylor Together in Concert Dec. 13
International Guitar Night Feb. 27