[an error occurred while processing this directive]
Sarunas Jankauskas, clarinet and Paulo Steinberg, piano
Wed, Jan 31 @ 7 pm
RECITAL HALL
Sarunas Jankauskas, clarinet and Paulo Steinberg, piano
Wed, Jan 31 @ 7 pm
RECITAL HALL
Clarinetist Sarunas Jankauskas joined JMU in 2016, where he guides an enthusiastic group of young musicians, teachers and entrepreneurs. His performance engagements have taken him through Europe, Canada and across the US, while collaborating with Boulder Chamber Orchestra, St. Petersburg and Jasper String Quartets, pianists Domenico Codispoti and Johan Botes. Jankauskas participated at International Conservatory Week Festival (St. Petersburg, Russia), Musicalis Daunia (Italy), SoundSpace at Blanton, Chamber Music at the Barn, International Clarinet Association's ClarinetFests®, College Music Society's National Conference and various composer/new music events. His ongoing project Duos focuses on premieres of newly commissioned works and will culminate as a music album in 2020. He recently premiered a couple of his own compositions. 
Dr. Jankauskas studied at the Academy of Music in his native Lithuania, and, after moving to the U.S., received degrees from Grand Valley State University, Rice University and The University of Texas at Austin. 
Paulo Steinberg has performed as a soloist and as a collaborative pianist across the U.S., Canada, South America, and Europe. In the spring of 2017 he undertook a European recital tour stretching from the U.K. to Latvia including, Ireland, Scotland, Luxembourg, Austria, Sweden, and Germany (where he also served as faculty for the Saarburg Chamber Music Festival.)
Steinberg is a Professor of Piano at James Madison University and holds a Bachelor's degree in piano from Universidade de São Paulo, a Master's degree from Arizona State University, and a Doctor of Music degree from Indiana University. Among his distinguished teachers are Brazilian pianists Gilberto Tinetti and Paulo Gori, and Belgian pianist Ms. Evelyne Brancart. Besides his love for teaching and performing, Steinberg has served in several administrative positions, most recently as president of the Virginia Music Teachers Association. His CDs The Recital Clarinetist (in collaboration with Dr. Janice Minor), and Alma Brasileira (piano solo) were released in 2015 and 2017, respectively. www.paulosteinberg.com.
Seating: Reserved
Patron Policies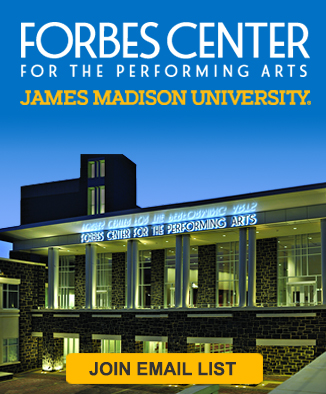 The Forbes Center for the Performing Arts to Host Holiday Food Drive November 6 through December 15 Benefiting the Blue Ridge Area Food Bank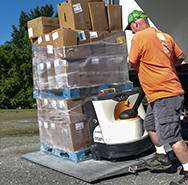 View the 2023-2024 Masterpiece Season Brochure on Issuu.com
Trey McLaughlin and  The Sounds of Zamar Nov. 16
Karla Bonoff and Livingston Taylor Together in Concert Dec. 13
International Guitar Night Feb. 27