[an error occurred while processing this directive]
Rogério Souza, guitar, Tiago Souza, bandolim
and Andy Connell, clarinet
Sun, Oct 1 @ 2 pm
RECITAL HALL
Rogério Souza, guitar, Tiago Souza, bandolim
and Andy Connell, clarinet
Sun, Oct 1 @ 2 pm
RECITAL HALL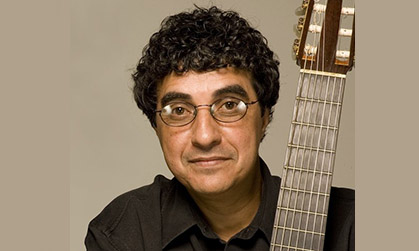 Award-winning traditional Brazilian guitarist, composer, arranger, and teacher Rogério Souza has recorded with other top Brazilian artists such as Baden Powell, Sivuca, and traditional choro band Epoca De Ouro. Souza has performed at prestigious venues around the world, including the Festival Villa Lobos in Brazil, the International Jazz Festival in Denmark, the Stadgarden Festival in Germany, and the Kennedy Center in Washington, D.C. Born in Rio de Janeiro, Souza is one of the great representatives of the carioca language of the Brazilian guitar. He has always been involved in big events related to MPB and Brazilian Instrumental Music, mainly "Choro" and "Samba." He has worked with great Brazilian musicians like Baden Powell, Paulinho da Viola, Sivuca, Altamiro Carrilho, Paulo Moura, João Bosco, Ivan Lins, Guinga, Turíbio Santos, Rafael Rabello, Ginga, Cristovão Bastos, the groups Nó em Pingo D'agua and Grupo Época de Ouro, among others. He has played in festivals, cultural spaces and music universities/schools in various corners of the world such as Japan, China, USA, holding concerts and workshops every year at several universities in the USA: Oberlin, Berklee College of Music, Yale, University of Virginia , JMU, Georgetown, Columbia, Temple, University of Chicago, Notre Dame, SF University, University of California (LA), University of Texas (Valle del Rio Grande), Northern Arizona University, among others.
Tiago Souza (also known as Tiago do Bandolim) is one of the great revelations on bandolim (mandolin) and violão tenor (tenor guitar) in modern Brazil. Influenced by two great icons of Brazilian bandolim, Ronaldo do Bandolim (Tiago's father) and Jacob do Bandolim, Tiago has been rising to the top as part of a great generation of musicians created in the 2000s in Lapa, Rio de Janeiro—a generation that has mixed traditional choro with the more modern languages of MPB, Latin music, and jazz. Souza has participated in numerous samba and choro albums as well as the DVDs Brasileirinho, a documentary about choro in Rio de Janeiro, "Histórias de um João de Barro" with Bia Bedran and "Geração Semente." He has been performing in choro festivals alongside the biggest names of the genre and in presentations in Europe and the USA with the samba groups Unha de Gato, Pé de Moleque, and Semente Choro-Jazz. In 2017, he released his first solo album "De Soslaio" featuring his many influences within choro. In 2018, he formed the big band Choro na Rua, which continues to play some of the most publicized shows in the home of choro, Rio de Janeiro.
Dr. Andrew Connell is an ethnomusicologist whose primary research is in Brazilian popular instrumental music, focusing on issues of identity and musical globalization. He has recent articles published in Music Cultures of Latin America: Global Effects, Past and Present (UCLA Selected Reports in Ethnomusicology) and Women and Music in America Since 1900 (Greenwood Press) and has given presentations at various national and international conferences including the Society for Ethnomusicology and the International Council of Traditional Music. His current scholarly activities include completing a book on Brazilian jazz.
As a performer, Dr. Connell plays saxophone and clarinet in ensembles ranging from jazz to classical chamber music to Brazilian chorinho. He studied jazz improvisation and arranging with Ray Brown, clarinet with Rosario Mazzeo, Janet Averett, and Fred Ormand, and saxophone with Don Sinta. He has played with the Santa Cruz, Monterey, and Toledo (Ohio) Symphonies, and has appeared at the Monterey, Montreux–Detroit, and San Francisco jazz festivals, and the Spoleto Festival USA. In addition, Dr. Connell has performed with a wide range artists including Luciano Pavarotti, Dave Leibman, Lou Rawls, Mike Marshall, and Hermeto Pascoal, and has recorded for the Musical Heritage Society, Intrada, Adventure Music, Earthbeat! Traveler, and Acoustic Levitation labels. At James Madison University, Dr. Connell teaches courses in American music, the history of jazz, world music, and coaches small jazz ensembles.
Seating: Reserved
Patron Policies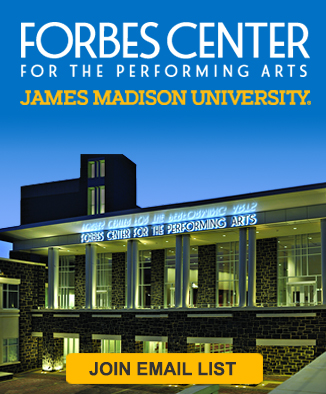 The Forbes Center for the Performing Arts to Host Holiday Food Drive November 6 through December 15 Benefiting the Blue Ridge Area Food Bank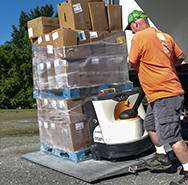 View the 2023-2024 Masterpiece Season Brochure on Issuu.com
Trey McLaughlin and  The Sounds of Zamar Nov. 16
Karla Bonoff and Livingston Taylor Together in Concert Dec. 13
International Guitar Night Feb. 27