[an error occurred while processing this directive]
All the World's a Stage
Ian Zook, horn and CVPA Student Artists
Mon, Sep 18 @ 8 pm
CONCERT HALL
All the World's a Stage
Ian Zook, horn and CVPA Student Artists
Mon, Sep 18 @ 8 pm
CONCERT HALL
Horn player Ian Zook will be a featured performer for this evening program that will highlight the wonderful artistry  of students across the College of Visual and Performing Arts at JMU. This concert will include an eclectic mix of music for horn with solo works, chamber music, and electronics, paired with student artists and performers who are collaborating to bring unique interpretive expression to each piece on the program.  
Ian Zook is an active orchestral and solo performer and has appeared in concerts throughout the United States, Europe, and Asia. He joined the faculty of James Madison University in 2009 and performs frequently with the Madison Brass and Bluestone Winds, both faculty ensembles in-residence at James Madison University.  
As soloist he has performed with numerous ensembles including the JMU Symphony Orchestra, Brass Band, Wind Symphony, Percussion Ensemble, Madison Singers, the Charlottesville Symphony Orchestra, the Virginia Baroque Consort, the Chamber Orchestra of Charlottesville, and the Staunton Music Festival.  
He is also a frequent substitute musician with the Philadelphia Orchestra in addition to the National, Richmond, Virginia, Roanoke, and Harrisburg Symphony Orchestras. He holds degrees from the University of North Carolina – Chapel Hill and the University of Michigan, and has performed at the Verbier, Pacific, Sarasota, AIMS in Graz, Staunton, and Aspen Music Festivals, and the National Orchestral Institute.   
Seating: Reserved
Patron Policies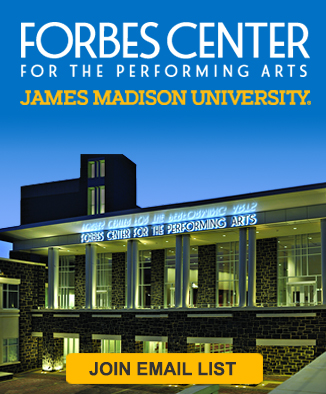 The Forbes Center for the Performing Arts to Host Holiday Food Drive November 6 through December 15 Benefiting the Blue Ridge Area Food Bank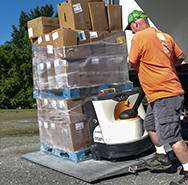 View the 2023-2024 Masterpiece Season Brochure on Issuu.com
Trey McLaughlin and  The Sounds of Zamar Nov. 16
Karla Bonoff and Livingston Taylor Together in Concert Dec. 13
International Guitar Night Feb. 27