[an error occurred while processing this directive]
Carl

Donakowski, cello and Gabriel Dobner, piano
Mon, Feb 26 @ 7 pm
RECITAL HALL
Carl

Donakowski, cello and Gabriel Dobner, piano
Mon, Feb 26 @ 7 pm
RECITAL HALL
Cellist Carl Donakowski holds a B.M. from Indiana University, a D.M.A. from the State University of New York at Stony Brook, and an Artist Diploma from the Musikhochschule Freiburg. His major teachers were Timothy Eddy, Janos Starker, Gary Hoffman and Christoph Henkel. He was a prize winner in the 1989 Mendelssohn Competition in Berlin. His recital performances have aired on WQRS Detroit, WQXR New York and Sudwestfunk Radio Baden-Baden. As a chamber musician, he has been a member of the North Shore Pro Musica, the Fontana Chamber Music Society and the Orpheus Piano Trio. As a member of the West End Chamber Ensemble, he participated in the National Endowment for the Arts/Chamber Music America Rural Residency Chamber Music Initiative. He previously served on the faculties of Central Michigan University School of Music and Alma College. During the summer, he teaches and performs at the Bay View Music Festival (Michigan) as a member of the Westbrook String Quartet. 
Pianist Gabriel Dobner has recorded for the Ottavo and MDG labels. His recording of songs by Liszt, Dvorák and Mahler with Cornelia Kallisch, won high praise from BBC Magazine and the West German Radio in Cologne, referring to him as a "master among Lieder pianists". Radio recordings include the Bayrischer Rundfunk, Südwestfunk, Westdeutscher Rundfunk, Mitteldeutscher Rundfunk, Chubo-Nippon Broadcasting Company (Japan) and Saint Paul Sunday.   
Upon receiving a German scholarship to study Lied accompanying in Munich with Helmut Deutsch, Dobner moved to Augsburg. After winning the pianist's prize in the International Hans Pfitzner Lieder Competition in Munich, he established himself as a successful collaborative pianist and began appearing with such notable singers as René Kollo, Cornelia Kallisch and Kevin McMillan. He has since performed in many of Europe's most prestigious concert venues. 
Previous teaching engagements include Indiana University and the Nürnberg/Augsburg Hochschule für Musik. A native of Chicago, Dobner holds degrees from Roosevelt University and Indiana University. His teachers include Ludmila Lazar, James Tocco and Leonard Hokanson. 
Seating: Reserved
Patron Policies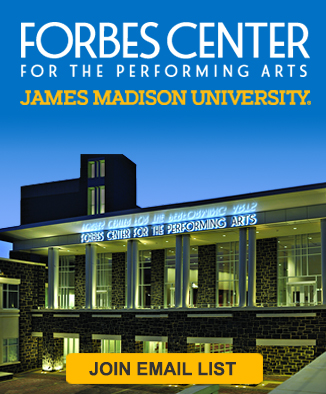 The Forbes Center for the Performing Arts to Host Holiday Food Drive November 6 through December 15 Benefiting the Blue Ridge Area Food Bank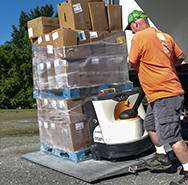 View the 2023-2024 Masterpiece Season Brochure on Issuu.com
Trey McLaughlin and  The Sounds of Zamar Nov. 16
Karla Bonoff and Livingston Taylor Together in Concert Dec. 13
International Guitar Night Feb. 27